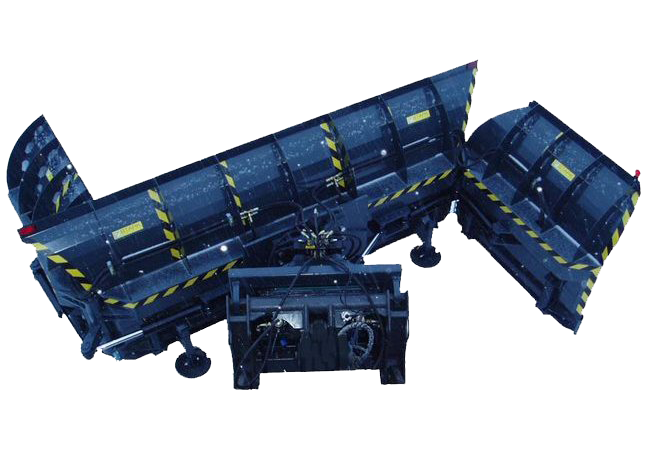 Snow blade with spring-loaded wear bars
This attachment has a wide range of applications thanks to the individually controlled hydraulic side wings. The two side wings can be angled 90° forward and backward. The blade and the side wings have individual spring-loaded edges, reducing the risk of injury or damage. The design is excellent for snow clearance in industrial premises, large areas, airports, streets and car parks. Available in sizes 3.6 m to 6.6 m.
Check out the video to see how it works!