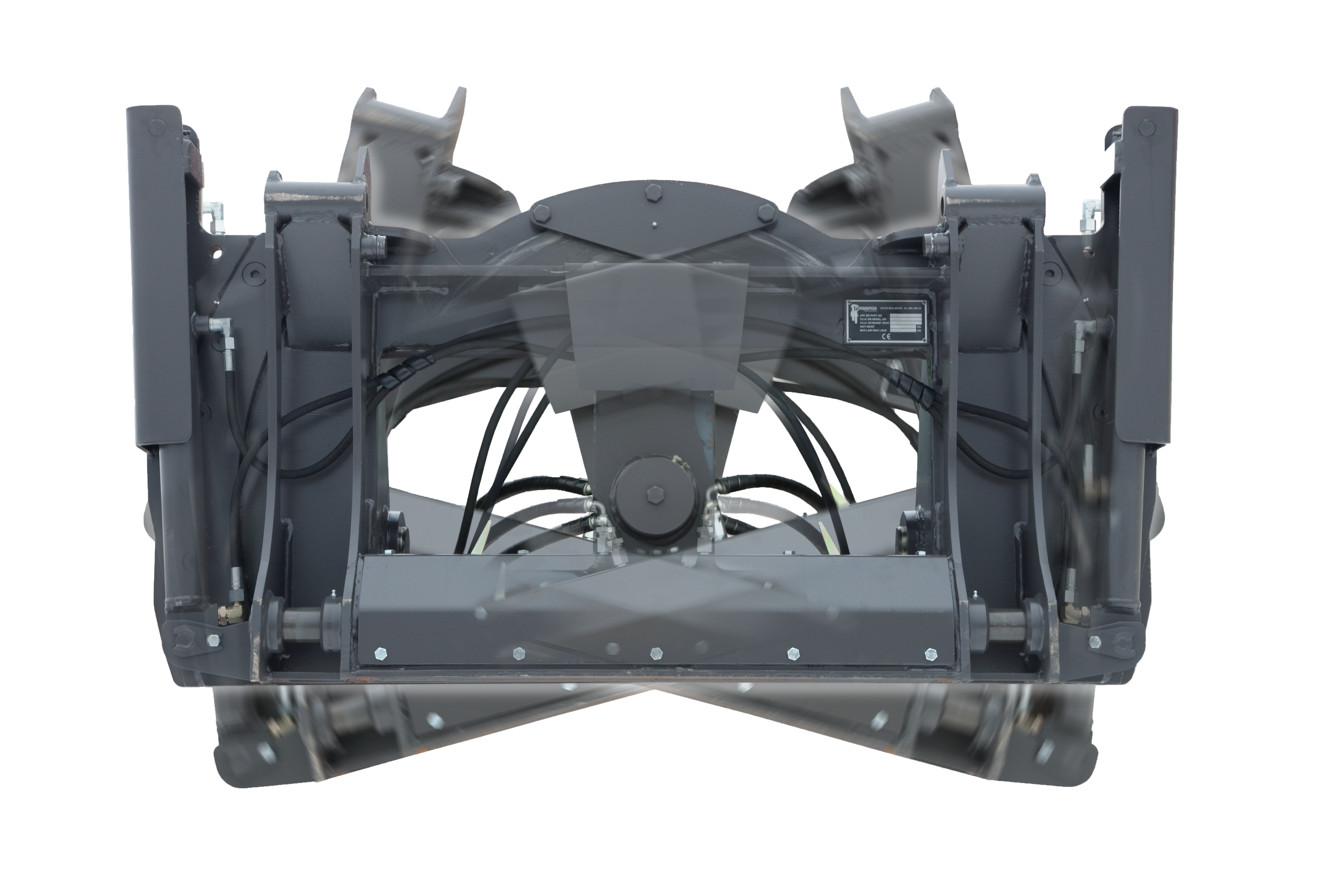 Tilting coupler
Working on the level. You're never out of place with the tilting coupler – it's hydraulically adjustable on the horizontal plane (± 15° and ± 25°) to allow work to continue as normal on uneven or sloping ground. Excellent for work with rotating brushes, pallet handling and grading work etc. Also available as an adapter connected to an existing quick coupler. Equipped with an attachment lock as standard.
Compared to a standard quick coupler, the tilting coupler has the major advantage of being available with a floating mode valve that allows the attachment to follow the surface however uneven it may be. This is particularly useful for snow clearance with snow buckets and wide snow attachments.
We've even developed a tilting coupler for agricultural tractors. Connect it to the three-point linkage to make your tractor even more flexible.